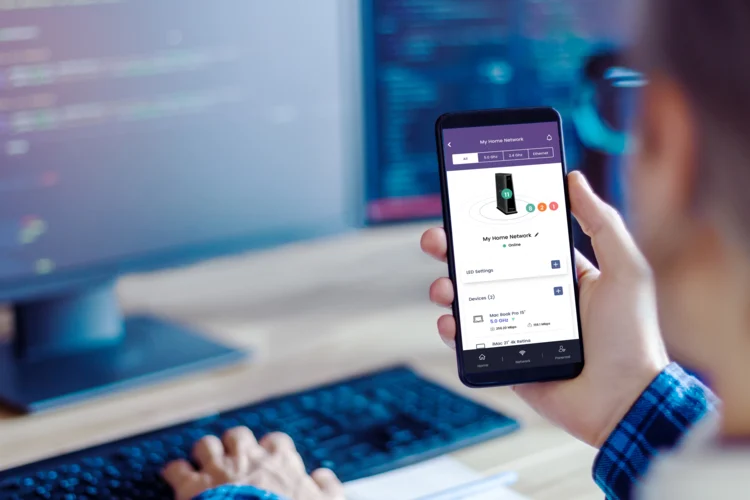 We understand how important it is for our SURFboard customers to have an app that not only provides quick and easy setup, but also manages all their devices. That's why we continue to evolve our SURFboard Central app, and we are proud to announce that the app is now available for all ARRIS SURFboard Wi-Fi cable modems.
In December 2021, the app was upgraded to support the SBG8300 Wi-Fi Modem. It has been available for all ARRIS SURFboard mAX Mesh Wi-Fi products and ARRIS DOCSIS cable modems. Now, the SURFboard Central app can be downloaded and used for the following devices:
G36
G34
SBG7600AC2
SBG7400AC2
SBG6950AC2
SBG10
CLICK TO TWEET: The SURFboard Central app is now available for all ARRIS SURFboard Wi-Fi cable modems. Learn more about all its features.
Not only do our SURFboard Wi-Fi cable modems provide ultra-fast internet speed with home networking all-in-one device, but now with the SURFboard Central App it provides a "digital dashboard" for users to manage their connected home's Wi-Fi devices and services at their fingertips.
The SURFboard Central app allows our Wi-Fi cable modems customers to:
Check and review all connected devices.
Optimize the Wi-Fi settings.
Create a guest network Wi-Fi for visitors.
With a single dashboard providing our customers with vital statistics and event notifications, they can easily understand and identify trouble areas in their home network. Armed with insight to their home's Wi-Fi network, and having the ability to adjust their system automatically and manually, users are in complete control of optimizing their experience.
The SURFboard Central app also allows parents to set online boundaries for their children, even if parents are not at home. With SURFboard Central, they have control of which device the children can use to access the internet, how much time they spend online, and even pause their connection. It is a simple way to manage their child's digital consumption based on the schedule they want.
In addition to these features the SURFboard Central App also provides:
Step-by-step installation--from unboxing to getting online with their specific service provider.
Automatic registration of device for warranty coverage.
Access to documentation such as user guides and product specifications.
FAQ and support material for troubleshooting and network optimization.
Future communications of firmware updates and other promotions.
For all our SURFboard Wi-Fi cable modem customers, make sure you are using the SURFboard Central app today and get access to all these new features.
SURFboard Central app of iOS Devices