Instantly transform your existing Wi-Fi® network.
More speed for more devices
Upgrade your entire network to Wi-Fi 6E without replacing your existing equipment. Simply connect the SURFboard Wi-Fi 6E Network Adapter to your existing router for an instant upgrade to cutting-edge Wi-Fi 6E.
Eliminates Wi-Fi congestion
A 6 GHz band means no slow-downs or interruptions for compatible Wi-Fi 6E devices.
Improved performance for compatible devices
Using the 6GHz band, simultaneously support any of your 6GHz-capable phones, tablets, smart home devices, and even 8K TV, without slowing down.
Simple setup, simple to use
Simply connect one of your SURFboard® Network Upgrade Device to your existing Wi-Fi router and instantly upgrade your entire network to Wi-Fi 6E.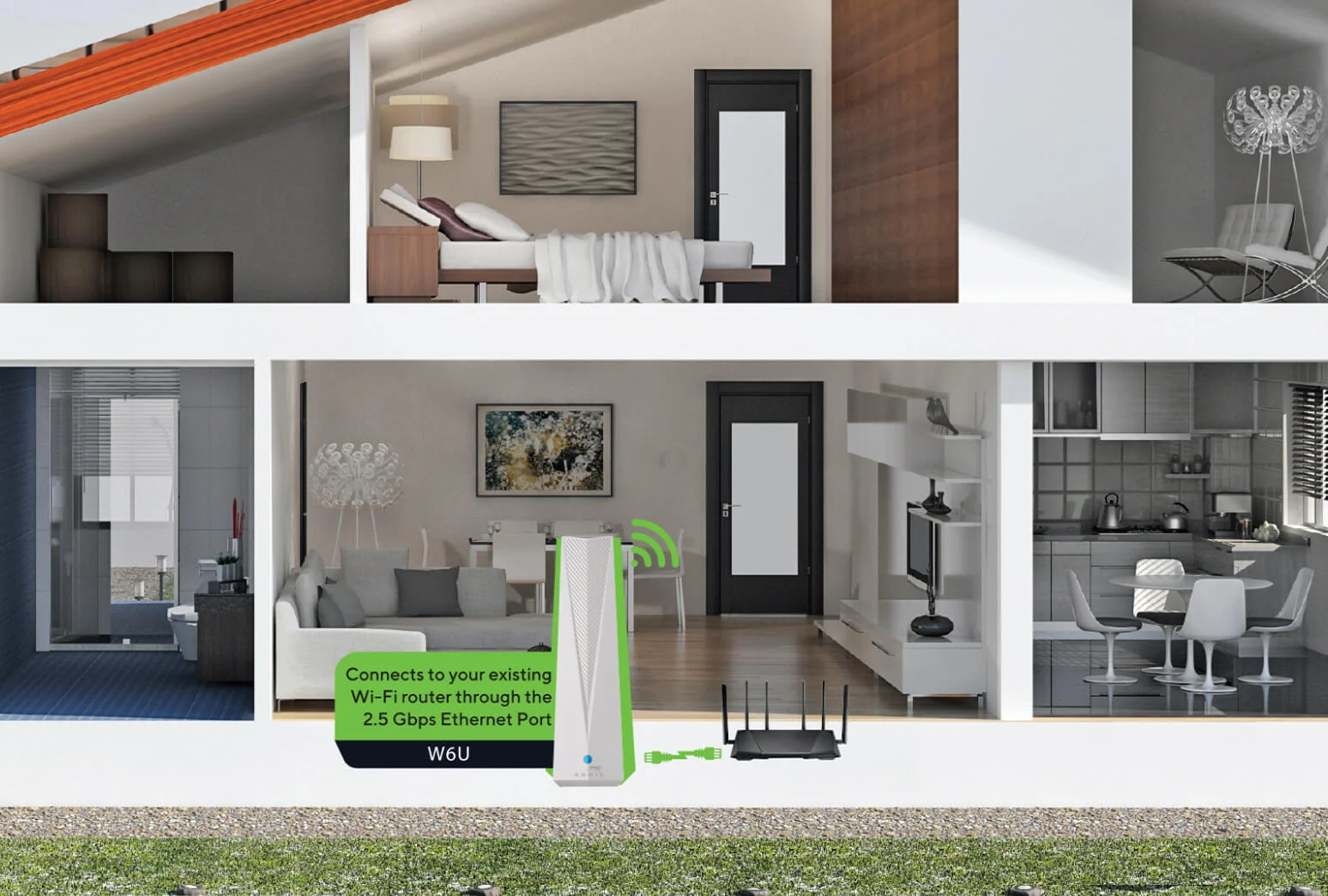 Features
Quickly transform your Wi-Fi network into a cutting-edge Wi-Fi 6E network
Next-generation Wi-Fi 6E can handle more compatible devices simultaneously without losing speed & reliability
A 6 GHz connection means no more slow downs or disconnections caused by other devices on the network
2.5 Gbps Ethernet port ensures there are no bottlenecks, enabling multi-Gigabit speeds
Connects to any existing router or gateway
Client devices must be Wi-Fi 6E capable in order to enjoy the benefits of the adapter
SUPPORT
Technical Specs
| | |
| --- | --- |
| | Compatible with all Internet Service Providers |
| | Connect to your existing gateway, router or mesh system |
| | Mobile App requirement: |
| | – iOS 9.0 and above |
| | – Android™ 5.0 and above |
| | Quad core ARM Cortex A53 processor |
| | Four Wi-Fi 6E streams delivering speeds of 4,800 Mbps (AX4800) |
| | Wi-Fi 6E compatible with 802.11ax devices capable of 6GHz operation |