Delivering next-generation Wi-Fi® 7.
Pushing the boundaries of Wi-Fi
Wi-Fi 7 is the next generation of Wi-Fi technology, and it features key improvements over previous iterations. For the end user, this results in higher bandwidth, faster speeds, lower lag, and lower operating power. New devices equipped with Wi-Fi 7 are poised to meet the connectivity needs of the latest emerging technologies​.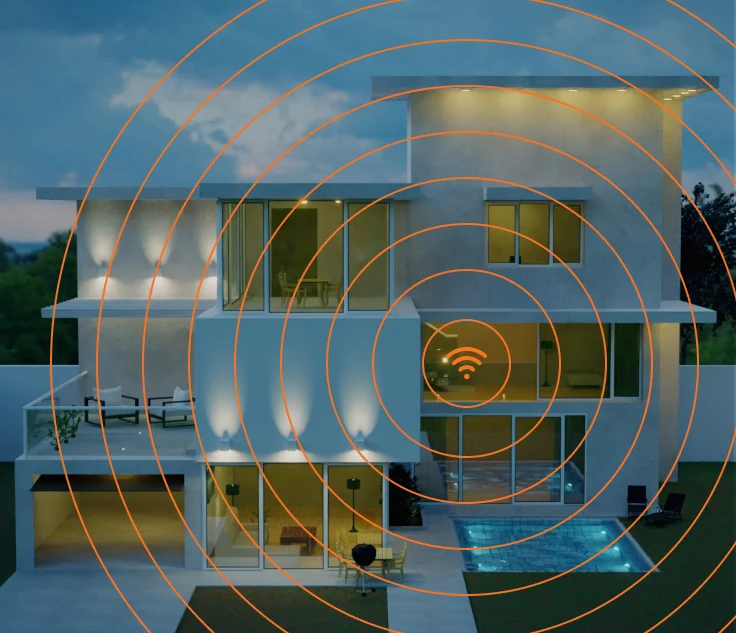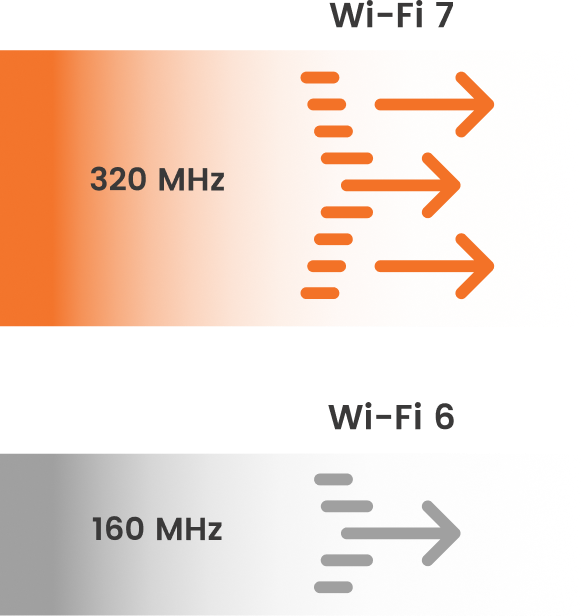 Significant performance increase
Wi-Fi 7 makes optimal use of the available spectrum by supporting wider channels 
(320MHz vs. 160MHz) and intelligent channel management, which mean that the peak speeds are greatly improved compared to previous 
Wi-Fi generations (2.4x faster than Wi-Fi 6). 
The wider channels are ideal for use in the newly available and uncongested 6 GHz spectrum, resulting in the fastest possible Wi-Fi connection for your home network.​
Faster speeds with Multi-Link Operation
Leveraging Multi-Link Operation (MLO), Wi-Fi 7 can transmit data to a device over multiple bands simultaneously for even faster speeds and better interference avoidance. This can include the 6GHz band in addition to the 2.4 and 5GHz bands, for devices that support it.

A better user experience.

Accelerated Speeds
Faster speeds with Multi-Link Operation (MLO) and wider channels (320 MHz).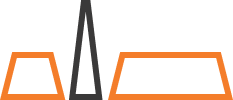 Better Interference Management
Spectrum Puncturing is a technology that enables better interference management and spectrum utilization.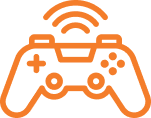 Improved Latency
Optimized band and client connection capabilities enables lower latency.