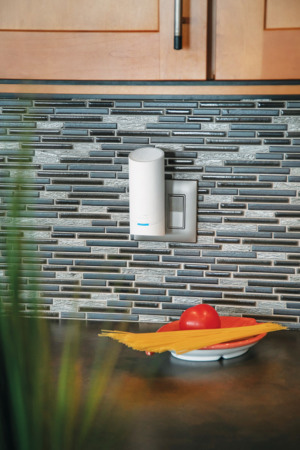 A new ARRIS SURFboard Wi-Fi 6 mesh system option from CommScope is now available for customers looking to bring their whole-home coverage up to the next level with a convenient, powerful form-factor.
CommScope's ARRIS SURFboard mAX AX6600 Wi-Fi 6 Mesh System provides customers with coverage that eliminates dead zones up to 5,500 square feet using two units in the home. What's new is the satellite included—the ARRIS SURFboard mAX Express is another powerful tri-band AX6600 solution extending blazing-fast Wi-Fi 6 throughout the home.
CLICK TO TWEET: Learn some connectivity highlights from deploying the SURFboard mAX + Express Wi-Fi system in your homes.
Introduced during this year's Consumer Electronics Show, the SURFboard mAX Express is designed for people who demand high performance from their home networks and desire the aesthetics that a smaller, wall-plug design provides.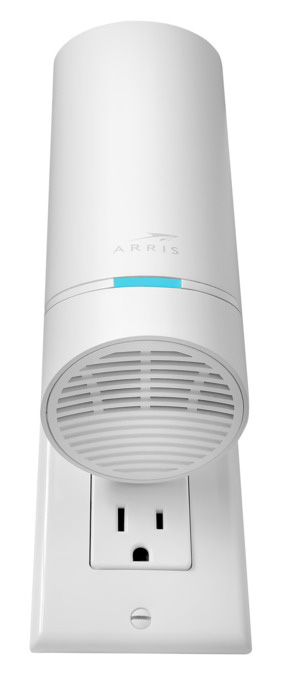 As connectivity and faster speeds become more important than ever, CommScope continues to expand and enhance the ARRIS SURFboard mAX whole-home mesh product line. With homes becoming smarter, a whole-home mesh Wi-Fi network system is required to deliver the speeds and capacity to manage all these connections seamlessly.
Mesh Wi-Fi networks enable customers to get a quality connection no matter where they are in the house. That's why many customers upgrading their network today are opting for mesh networking technology, for whole home wireless coverage. The SURFboard mAX Express accomplishes these with an innovative compact wall-mounted design. The SURFboard mAX Express does not compromise and features a tri-band Wi-Fi 6 design capable of up to 6.6 Gbps speeds and connects to the SURFboard mAX AX6600 router with a dedicated 4×4 Wi-Fi 6 backhaul link.
Set up of the SURFboard mAX + Express is easy, fast and secure using the SURFboard Central mobile app. The app provides customers with a "digital dashboard" for home network, allowing customers to:
Setup the home Wi-Fi network.
Check and review all the devices connected to the home network.
Set parental controls.
Optimize the home's Wi-Fi.
Set guest Wi-Fi for visitors.
Pricing and availability
SURFboard mAX Single unit (W21) $249.99 MSRP
SURFboard mAX + Express (W122) $399 MSRP
Available at Amazon
SURFboard Central app of iOS Devices