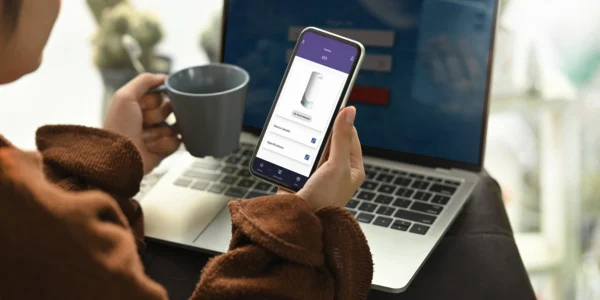 At CommScope, innovation and evolution of our solutions is in our DNA. We never stop trying to optimize our customers' connected world and make it easier for them to manage.
Last year, we introduced the ARRIS SURFboard Central app so our customers could stay on top of their connected lives. SURFboard Central users have a "digital dashboard" to manage their connected home's Wi-Fi services at their fingertips. It was first made available for our SURFboard mAX, mAX Pro and mAX Plus whole-home mesh Wi-Fi 6 router customers.
The evolution of this app continues and we are excited to extend the same graphic rich user interface to interface to our SURFboard cable modem customers.
CLICK TO TWEET: The SURFboard Central App is now available for ARRIS SURFboard DOCSIS cable modems. Download it to your iOS or Android device today.
Here are some items our SURFboard cable modem customers can use the SURFboard Central app for:
Step-by-step installation--from unboxing to getting online with their specific service provider
Automatic registration of device for warranty coverage
Access to documentation such as user guides and product specifications
FAQ and support material for troubleshooting and network optimization
Future communications of firmware updates and other promotions
The SURFboard Central app is available for both Android or iOS devices, and we are not going to stop with modems. Throughout the year, the SURFboard Central app will be made available to additional SURFboard products. We will also announce additional updates and features to the SURFboard Central app, so make sure you continue to check our blogs.
SURFboard Central app of iOS Devices