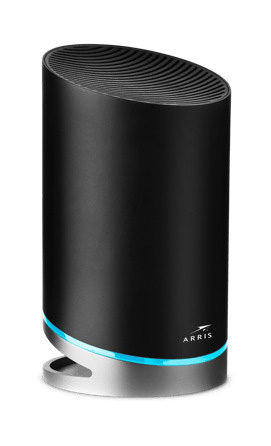 Wi-Fi has become a necessity for most of us. It's like electricity. It helps us manage our daily lives, immerse ourselves in entertainment, and connect us to family, friends and the world. Given its significance, we expect a lot from this technology.
So, when we say we're launching a new Wi-Fi system that's the best in the world, well ... that's both an audacious claim and precisely what you've come to expect from ARRIS.
Today, we're introducing the SURFboard mAX™ Pro Mesh Wi-Fi System - the solution that will end slow Wi-Fi and dead spots using today's best technologies.
The word "best" is thrown around a lot, but the SURFboard mAX Pro Mesh Wi-Fi System gives you Wi-Fi that's faster, smarter, and simpler than anything else on the market. That's because the SURFboard mAX Pro Mesh Wi-Fi System is the only system to use four antennas (4x4) delivering the fastest Wi-Fi (Wi-Fi 6 aka 802.11ax) across each of three bands (tri-band) in an intelligent mesh system.
There are other tri-band routers on the market, other 4x4 Wi-Fi 6 routers, and other mesh systems—but none of them integrate all four technologies, and they can't touch our performance: 11 Gbps speeds at up to over up to 6,000 sq. ft. That's every last drop of your (multi) Gigabit service, across the largest of homes. The SURFboard mAX Pro System will speed up everything you do on Wi-Fi, today, and be ready for everything you can throw at it, for years to come.
But, we didn't stop there.
We also integrated Amazon Alexa so you can customize your network and adjust settings, like parental controls, without lifting a finger.
So, there you have it. The world's best Wi-Fi. Available in the first half of this year.
For more information, check out SURFboard.com.