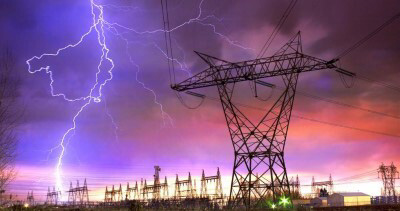 When your Wi-Fi® network goes down, it's easy to get things up and working again.
First, restart your modem and router, or gateway:
Unplug the power cord and remove any batteries.
Wait 30 seconds. Really. Then reinsert the batteries and reconnect the power cable.
Wait up to 10 minutes for everything to get reconnected. Your connection lights should now be solid (not blinking).
Check your internet connection. It should be back up.
If that doesn't do the trick, and you own an ARRIS SURFboard® product, reach out to our customer service team at 877-466-8646. If you rent your device, then call your cable provider directly.
If you're in an area that experiences ongoing power outages, we highly recommend buying power strips to protect your electronics from power surges. And if you need to keep your electronics up and running all the time, we also recommend an uninterruptible power supply (UPS) which provides immediate backup power to ensure your devices stay on.